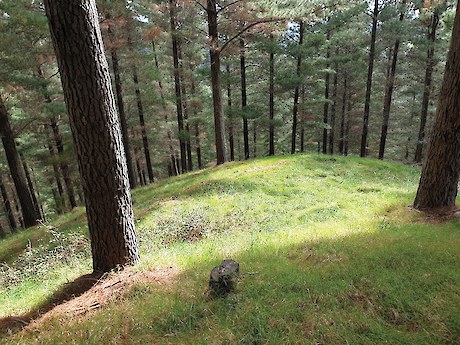 Obtain an authority from Heritage NZ if you might damage, modify or destroy an archaeological site.Heritage New Zealand Pouhere Taonga (Heritage NZ) is the government entity with regulatory responsibilities for archaeological sites. Heritage NZ's powers and functions are prescribed by the Heritage New Zealand Pouhere Taonga Act 2014.
In much of New Zealand, and especially around the coastal margins, there are many archaeological sites. The Heritage New Zealand Pouhere Taonga Act 2014 defines an archaeological site as a place associated with pre-1900 human activity, where there may be evidence relating to the history of New Zealand. A place associated with post-1900 human activity may be declared an archaeological site under the Act. Typical archaeological sites include sites of Māori habitation such as pa sites, cultivation areas and gardens and middens, and early European activity like tramlines, tracks, roadways, bridges, wharves, mining sites and defence installations.
At the initial planning stage, it is essential to check whether there are recorded archaeologic sites on the site. The central location for these is the NZ Archaeological Association which administers the site register. Charges apply for some requests and services. Visit www.archsite.org.nz.
Another option is to contact the district and regional councils. Also, there are many sites that are not recorded so it is common to find new sites. Therefore, those doing the field surveys should know what to look for. Under the Act it is unlawful for any person to modify or destroy, or cause to be modified or destroyed, the whole or any part of an archaeological site without the prior authority of Heritage NZ.
2.2.1 Obtaining an archaeological authority
If you wish to do any work that may damage, modify or destroy an archaeological site, you must obtain an authority from Heritage NZ before you begin. This will require an archaeological assessment of the site by an archaeologist.
It is recommended that you undertake pre-application discussions with Heritage NZ during the planning stages of your project, before submitting your application form. This will ensure that the process will run as smoothly as possible.
If you uncover a previously unknown site during earthworks, you must stop any work that could affect the site and contact Heritage NZ for advice on how to proceed. If archaeological sites relating to Māori are discovered, then the local iwi should also be advised. Specific requirements, contacts, and forms can be obtained from www.heritage.org.nz.