Common issues
Newly cut banks can fail especially after heavy rain.
Clean up slips quickly before more road damage occurs.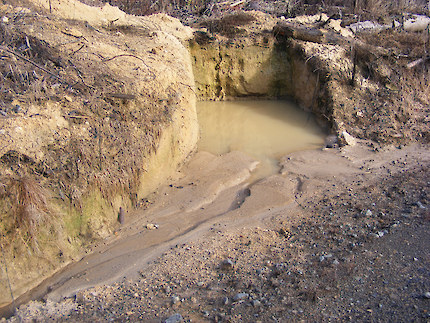 Sediment traps need to be maintained.
Check after heavy rain and while the site stabilises after new construction.
Clean out if they have lost 1/3 of their storage.
Silt fences are short term solutions. They are difficult to maintain as they can fill rapidly and are hard to clean out.
Culvert mouths are vulnerable to bank collapse and in-filling.
Check culverts regularly especially on new roads.
Water tables on new roads need to be inspected after every storm.
They can scour and block culverts.
Additional culverts may need to be added after construction.
Fill slopes need to be watched.
Water has drained across a fill leading to a slump.
Note: A berm would have helped direct water off the road at a more suitable location.
Drainage socks need to have regular maintenance as they can easily twist or roll.